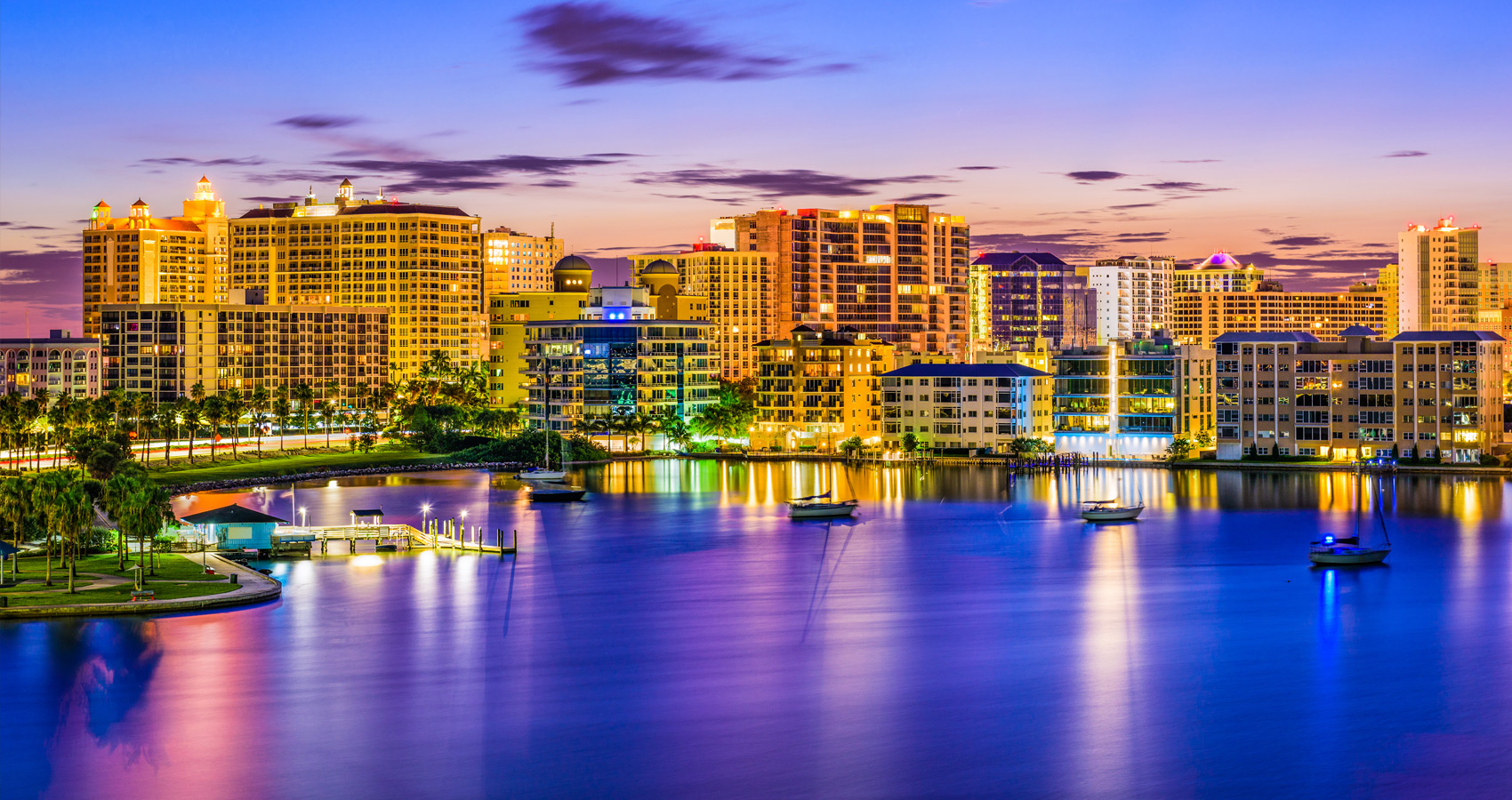 Can't-Miss

Destinations
Sarasota and her barrier islands Lido Key and Longboat Key, are renowned as a premium destination - and travelers give us more attention with each passing year. Thousands flock here from all over the world, drawn to our amazing year-round climate and pristine, gleaming white beaches, recognized as some of the country's best. This exciting and unique community is far more than a simple beach town, however. Known for its eclectic mix of arts and culture, casual to gourmet dining and active nightlife; Sarasota also offers spring training for the baseball enthusiast, nearly 80 golf courses to challenge you and exciting water sports of all kinds. There truly is something for everyone here in Sarasota.
A recent Gallup poll named the Sarasota-Bradenton-Venice metro area the "country's happiest community" . There is no single underlying factor for that accolade; rather it is a combination of natural beauty, relaxed lifestyle and gorgeous weather that contributes to an unparalleled quality of life and sense of well-being. In fact, after just one vacation stay, many of our visitors seriously consider investing in local real estate. We are quite confident that whatever your dream vacation - be it total relaxation or full of activity - Longboat Key, Lido Key, St. Armand's and Sarasota will get in your heart and soul and you will be back again and again.
Go ahead - revel in this moment. Sink your toes into the vast expanse of soft sand. Take in blue waters of the Gulf of Mexico. Let the sunshine wash over you. Welcome to Sarasota's Lido and Longboat Keys.
You'll understand quickly why people come from all over the world to enjoy a vacation on our beautiful Southwest Florida beaches - play, splash, skim, sail, stroll, relax or catch some rays. Each beach with a personality all its own and they are all breathtaking. Grab your towel and chair, pack up the umbrella and the cooler and don't forget your sunscreen. You're on the ultimate vacation.
What better way to end a perfect day, than with an amazing meal? Many award winning restaurants, catering to all tastes, can be found in abundance in Sarasota, Longboat Key and Lido Key. Celebrated top-notch international and local chefs craft fresh, local and just-caught ingredients into world class food that keep locals coming back. Of course, no one does casual waterfront dining better than Sarasota; and our downtown and Longboat Key areas will provide an energetic vibe and plenty of great people watching to go with your meal. Even Conde Nast named Sarasota one of the top 15 cities in the country for dining. With so many choices, we promise one thing - you won't go hungry.
Sarasota residents often say "If you get bored in Sarasota, it is because you want to". Most people come for the beaches, boating, fishing or golf - but there is so much more to do here! Whether you love animals, learning about native and exotic plants and flowers; taking in the local history or exploring hands-on science exhibits, the Sarasota area has boundless opportunities. There is even plenty for the kids to do, so get out there and have some fun in the sun.
With year-round amazing weather and sunshine, everyone gravitates to the outdoors when they visit Sarasota and her Keys. Whether you want to participate or watch, the beauty of Longboat and Lido Keys - and the surrounding area - is the perfect backdrop for sports of all kinds. Our trails and beaches offer unparalleled hiking and biking; our beautiful waters beckon fishermen, boaters, water skiers and para-sailers; and our competitive and professional sports teams give you something to cheer about. If you love being active, we've got something for everyone!
When visiting the Sarasota area, visitors are often surprised by our rich cultural history and vibrant arts culture. Much of this can be traced back to John and Mable Ringling (of Ringling Bros. Circus fame) who not only established Sarasota as the winter home of their "Greatest Show on Earth", but were also benefactors to all types of art pursuits; including supporting their children's pursuit of theater. To this day the Ringling Museum is one of the premiere art museums in the country; and the Ringling School of Art and Design is the destination of thousands of aspiring artists. The passion for the arts permeates right down to the children; play-writing competitions and performing arts schools help to cultivate the talents of our youngest artists.
Invariably the question is asked - where can I go to shop? Shopping in Sarasota means different things for different people, but you can definitely shop to your heart's content while here. We offer everything from the small, personal boutiques of Main Street and St. Armand's to Saks Fifth Avenue and Dillard's. So whether you are looking for a t-shirt and a pair of flip flops; creatively designed fashions; or gorgeous jewelry or art, Sarasota is a shopping destination.